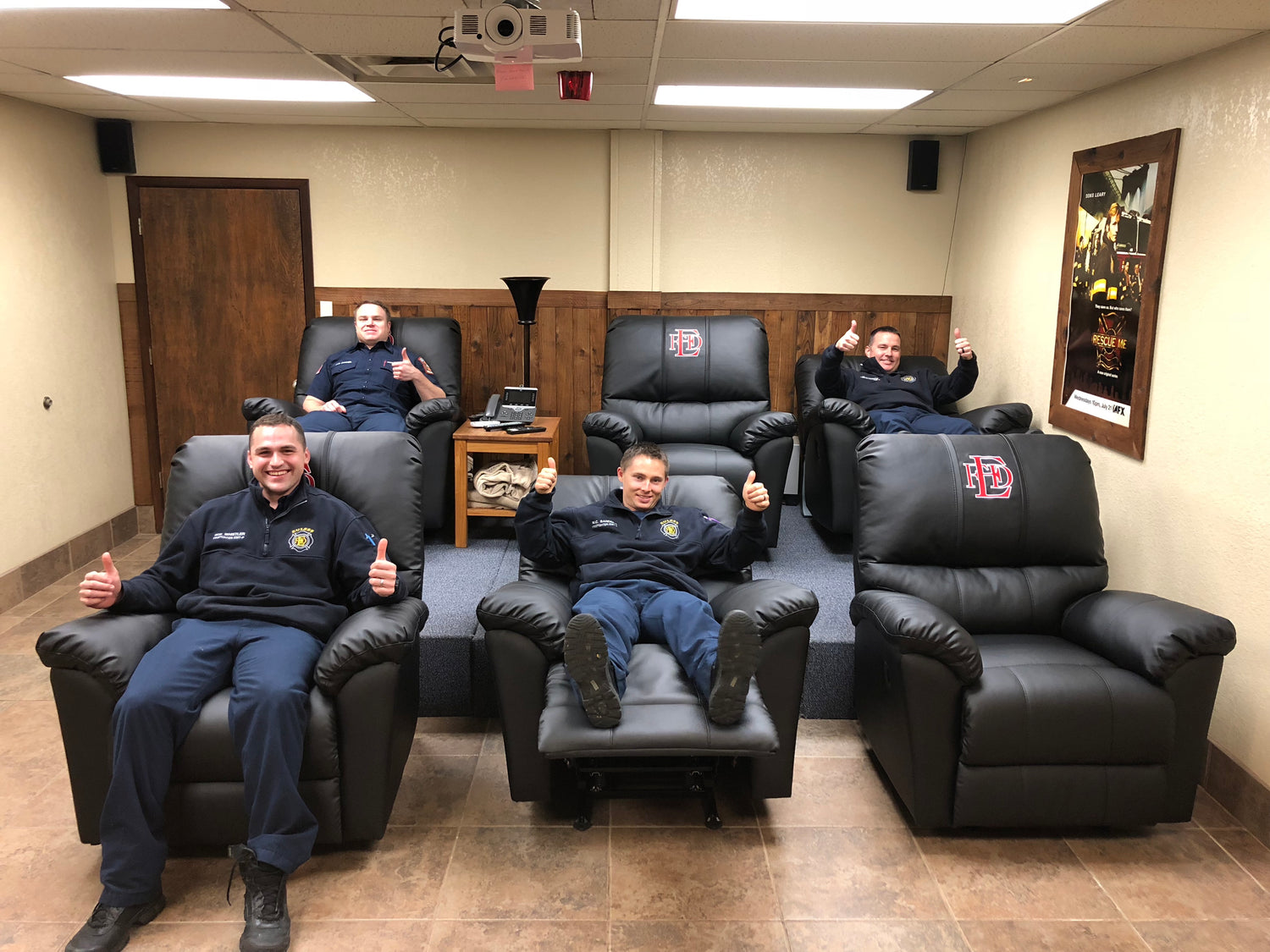 About FirehouseFurniture.com
FirehouseFurniture.com is a direct-to-consumer ecommerce site dedicated to providing high quality DreamSeat furnishings to First Responders across North America. Since 2006 we have been providing Fire Departments, EMS Units, Governmental Agencies and Police Departments with reliable, durable, affordable, functional and commercial grade furniture for every application. Designed with the rigorous demands of 24/7 use and a focus on providing maintenance free comfort, we stand by our product with the best warranties in the industry. For over 17 years we have worked with well over 2500 fire departments, EMS units, police departments, government agencies and military bases across the United States while never sacrificing customer service, quality, or integrity.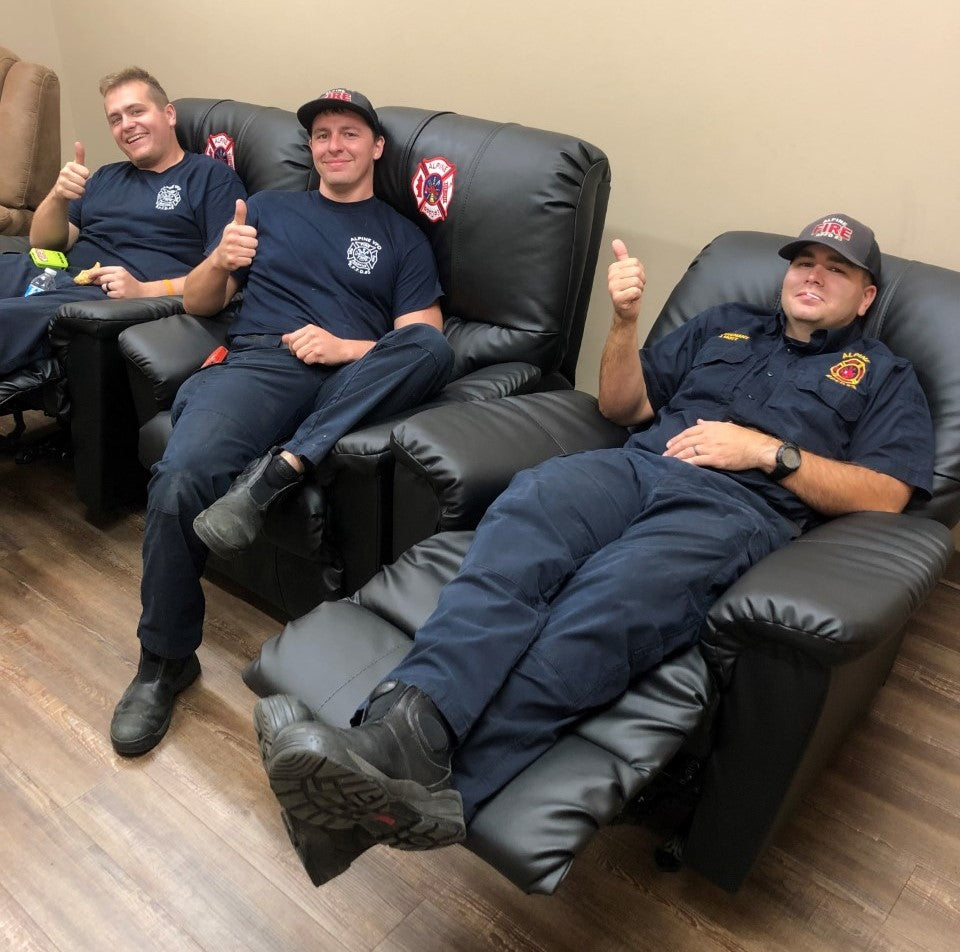 Our core line of furniture is in stock and ships in weeks, not months, even for custom logo furniture.
We utilize our patented XZipit system to produce high quality embroidered logos that zip onto the backrest of our chairs in seconds, allowing you to purchase and receive a fully customized chair in less than the time of other "competitors" standard non logo product. FirehouseFurniture.com allows our customers to upload their department logo and even personalize it without extending the lead time. We developed and designed Firehousefurniture.com to make the ordering process easy, we understand that many of you want to point, click, and buy, and now you can! Since we are a DreamSeat Experience, you can be assured that your customer service rep is only a phone call, email or livechat away from answering any questions you may have.
The FirehouseFurniture.com team comes from a long line of Volunteer and Paid Firefighters who understand that the best tool in a firehouse is a well-rested firefighter.
Our team has grown up around the fire department and takes just as much pride in seeing your logo adorning our furniture as you do. Day or night, our team is there to help assist you and make sure you are selecting the best furniturefor your departments needs.
As you can see on the site, we provide a wide range of made to order and quick ship furniture options, but if you don't see something you require, please do not hesitate to reach out. We have kept the furniture selection on Firehousefurniture.com streamlined for ease of ordering but there are many products we do not have on the site that you may require, please just shoot an email or a Livechat and we can work through your unique needs.

Lets face it, there are a lot of furniture companies out there, but how many specialize in furniture for first responders? When selecting the next recliner, bar stool, or office chair that enters your station decide to go with a company that understand your needs and is invested in providing the highest level of comfort without sacrificing quality, this is why we proudly say "Discover the DreamSeat Difference"!
Learn About The 5 Pillars of Firehouse Furniture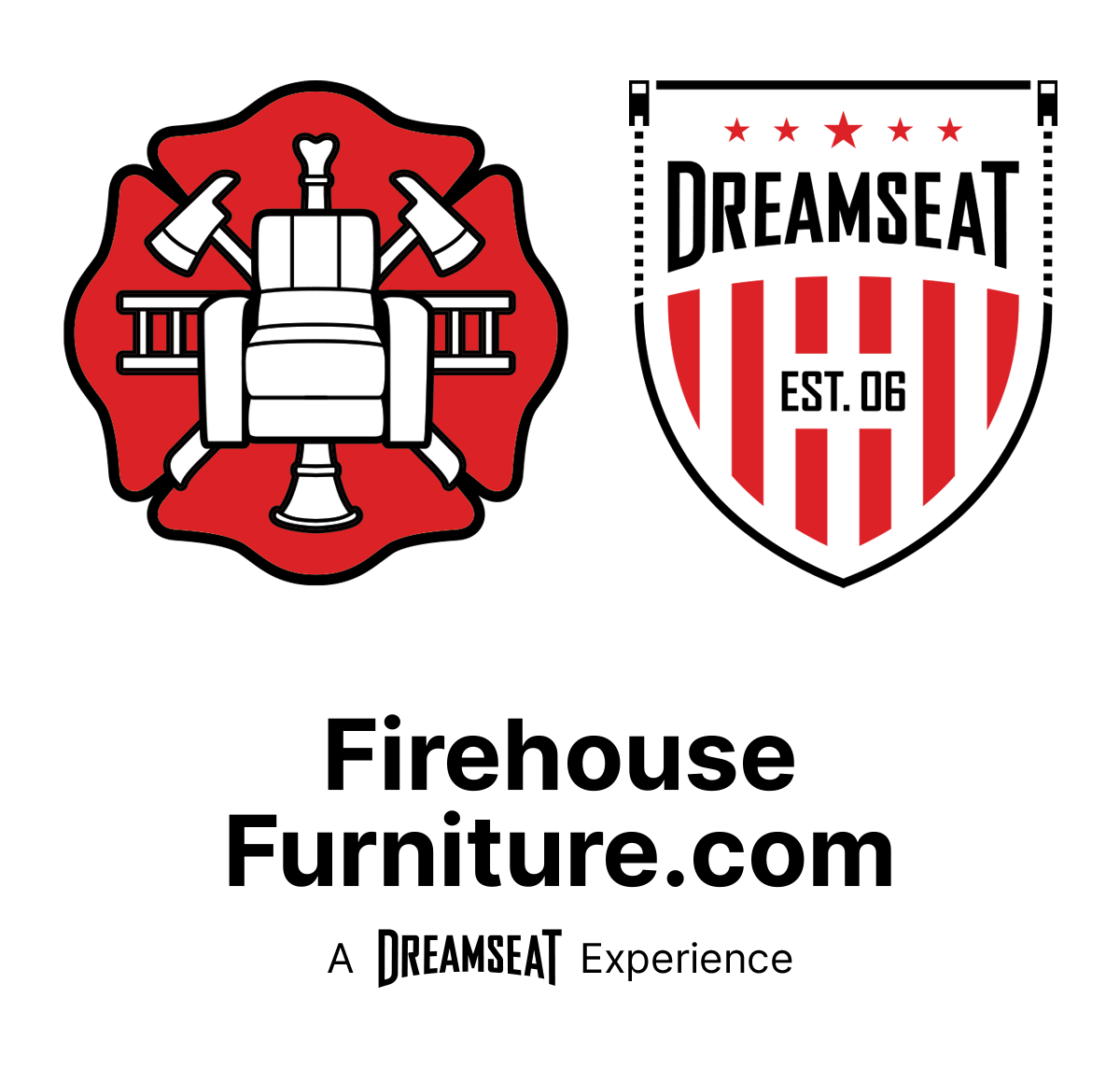 Innovation – Our Foundational Pillar

Furniture and Seating have always been the core of who we are, but innovating the seating experience is where we excel. From developing, designing and manufacturing new or custom products for our customers, to inventing our patented XZipit system which revolutionized the branded furniture market by allowing logos to be swapped in and out of our products in seconds, we are always developing the next generation of seating innovations. We agree with Plato that "necessity is the mother of invention" and routinely work with our clients to develop new products or tweaks to existing products that they find necessary for their business. You will rarely hear an employee say no to a potential design alteration as our flexibility to create bespoke solutions is in our DNA. Understanding each customer's needs and wants, our team has learned to work hand in hand with our customers to design seating solutions that are uniquely their own. We strive to be on the cutting edge of the seating business as seen by our numerous successful product launches every year!
Culture

Being a family-owned company, our corporate culture is built on trust, loyalty and relationships. We strive to provide an atmosphere of inclusion, understanding, and family. Our belief is that work should be fun and we attempt to keep it light and enjoyable as much as we possibly can. Keeping it fun is not just seen at our annual holiday party where we encourage our staff to sing karaoke, or treating our staff to concerts or sporting events, but in our everyday meetings where both business and life are discussed. We are firm believers in a work life balance and encourage our employees to use their time off and to enjoy their lives outside of work so we can keep our team sharp and motivated. Providing stability for our entire team has provided an environment where some of our staff have been with us since inception. DreamSeat is not just a job, or place to work, it is a huge part of their life and what makes up our DreamSeat Family. Most of all our clients should find working with DreamSeat fun and our culture should be evident to them as they take projects with us from conception to reality.
Authenticity

We take our responsibility to represent customer's brands very seriously. Our customers trust us to provide an accurate, and authentic embroidered logo. Abiding by your brand guidelines and expertly matching thread colors to pantones, you can be assured your logo will be represented properly. You can trust that DreamSeat will protect your brand and treat it with the respect it deserves. In addition to the literal sense of the word our DreamSeat team is as authentic as they come, when you deal with our team you are dealing with real people who will treat you as they would themselves and take your unique needs into account.
Quality

Our brand is all about providing the highest quality products to our customers and the fire industry expects furniture as tough as they are. Thanks to strict production standards, close vendor relationships, and efficient manufacturing, we keep our prices competitive without sacrificing quality. We will NEVER sacrifice quality just to hit a lower price point as our reputation and good name relies on our customer satisfaction. We believe your investment should make sense-today, tomorrow and for years to come. We want you to be proud to have DreamSeat products in your facility, and just as proud and confident to refer us. Every one of our products is built and engineered to endure years of daily use in commercial environments. DreamSeats high quality products are surpassed only by its commitment to our superior customer service and although we cannot guarantee that issues will not occasionally occur we can guarantee that we will deal with them in a timely manner and be forthright in our response.
Integrity

DreamSeat has always done what is right by being honest and forthright with every customer and within every industry we serve. From our company founders, sales consultants, and our customer service team, we are always accessible to answer any questions you may have. When you are purchasing from a DreamSeat sales rep you are not being "sold" but rather assisted with making the best selection for your unique needs. Our entire team understands that business is about relationships and having you as a long time client is much more valuable than a one off home run project. DreamSeat guarantees we will never use manipulative sales tactics or deceive a potential customer just to get a sale. When you choose DreamSeat for your seating needs you can be assured that you have a partner for life; one who stands (or sits) besides every one of our products.